Mexborough Business Centre
College Road
Mexborough
S64 9JP
Saturday 8 September
6.30pm – 9.30pm
Saturday night of the 2018 Ted Hughes Poetry Festival brings three of the North of England's most exciting poets to Mexborough – Pete Green, Mike Garry and Kate Fox – and rising stars Nick Makoha and Roger Robinson with The Mixtape Tour.
Tickets: £8 (general admission) / £5 (over 65 / under 25). A limited number of weekender tickets are also available at £15 (includes Friday & Saturday night performances and one workshop). To reserve your place, please book through our TicketTailor event page.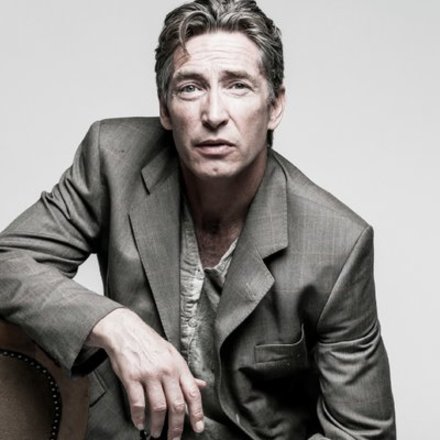 Mike Garry was a librarian for 15 years before becoming a poet. His groundbreaking work with young people in inner city Manchester won him awards from the National Literacy Trust. He used to read his poems to the hundreds of young people he worked with. They loved them and encouraged him to perform at live poetry events and slams, which he did, winning prizes on both sides of the Atlantic. Described by iconic designer Peter Saville as 'a genius', Mike's work focuses on the city and its people, championing the underdog and finding beauty amongst the ugliness and triumph amongst tragedy. He has performed his poetry since 1995 and has worked in the USA, Hong Kong, Europe and the UK.
His two books – Mancunian Meander and God is a Manc – have received wide critical acclaim and are regularly read on TV and radio. He performs in prisons, mental health units, children's homes and is passionate about bringing live poetry to places it wouldn't normally reach. He was Poet in Residence at Kendal Calling and Strangeways prison, and his poems have been published in numerous newspapers and magazines.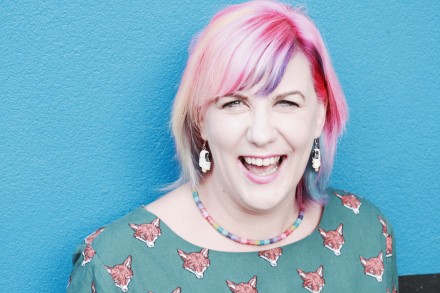 Kate Fox is a stand-up poet. Her second comedy series was broadcast on Radio 4 last June. She has been Poet in Residence for the Great North Run, Glastonbury Festival and Saturday Live on Radio 4. She has been commissioned by the Yorkshire Festival, Hull 2017 and several literature festivals. She recently successfully completed her PhD on class, gender and Northern English regional identity in stand-up performance, having held a full-time studentship in the Performance and Cultural Industries School at the University of Leeds. She has undertaken numerous participatory projects in performance and writing with school and community groups and recently contributed ethnographic poems to Hull 2017's evaluation report.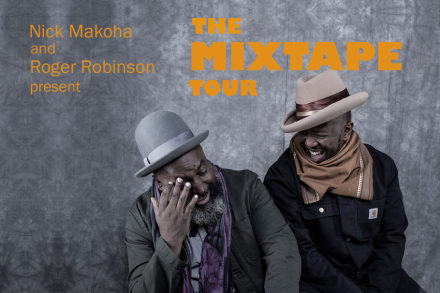 The Mixtape Tour features rising stars of poetry Nick Makoha and Roger Robinson presenting a unique new show of poetry. With enduring friendship at its centre, hear poems which leap back and forth in time, giving voice to the universal struggle to carve out personal and political identities. Poems about music, poems about love, poems of protest and of exile, monologues and duet poems… all tied together through an unforgettable soundtrack of songs, from Afrobeat to hip-hop, from reggae to soul. Through a heartfelt, humorous and honest exploration of two individual lives, Mixtape will inspire audiences to compile the definitive track list of their own experiences.

Pete Green is a poet and musician who grew up around Grimsby and Cleethorpes and now lives in Sheffield. They write about walking, railways and impossible things, getting lost, getting drunk, identity and lower-division football, cities and post-industrial predicaments, rivers and estuaries, marginal places in general and coastlines in particular. These preoccupations inform Pete's debut pamphlet Sheffield Almanac (Longbarrow Press, 2017) and most recent album We're Never Going Home (Precordial Catch, 2016). Their poetry has also been published by The Interpreter's House, Prole, Caught by the River and others. See petegreensolo.com.